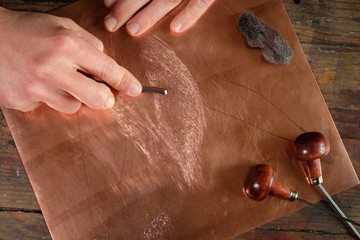 Today, business cards are produced with commercially available printers, usually by printers using the offset printing process. The paper used is predominantly the finest cardboard, for example diplomatic or ivory cardboard.
In the 17th century, when the technical possibilities were not yet fully developed, business cards were made using steel engraving. Here the print motif is engraved by hand in a steel plate. The steel plate hardened after the piercing is transferred to a soft steel roller by rolling, in order to stamp a new soft steel plate with this subsequently hardened roller, which is then hardened again. This was a very complex process, but particularly well suited for fine and detailed representations.
With this process, the printed motif is raised, ie the writing stands out three-dimensionally and glossy from the paper. From the 17th century these business cards became an integral part of aristocratic and fine society, especially in France, England and Austria.